Validation session at CESGA of the final version of the EKT system.
On 23 February 2023 the first usability and design tests of the third and final version of the EKT online platform for supporting in-school placements of student teachers were carried out at CESGA, the supercomputation centre of the region Galicia, Spain)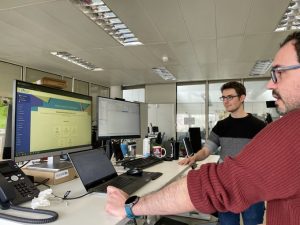 These tests were necessary before the deployment and launch of the final version at the final conference of the project. The changes made were in response to the second cycle of piloting and show a significant evolution in both interface and functionalities.