USC & CESGA for EKT at SITE Conference4 2023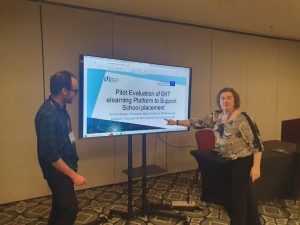 The 34th annual conference of the Society for Information Technology and Teacher Education SITE 2023 was held in New Orleans, Louisiana, on 13-17 March. This society represents individual teacher educators and affiliated organisations of teacher education in all disciplines interested in creating and disseminating knowledge about the use of information technology.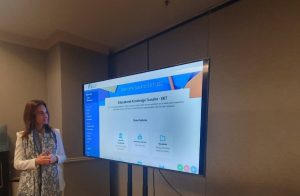 Lorena Casal, attended on behalf of the Educational Technology Group of the USC and presented the paper: EKT methodology – open and collaborative strategy to facilitate in-school placements for future teachers.
CESGA researchers María José Rodríguez Malmierca and Abraham Felpeto presented the technical results of the first pilot of the EKT system.